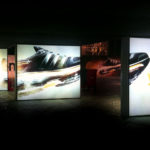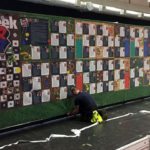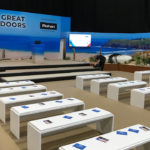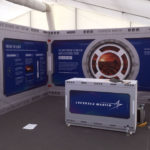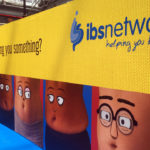 Events Graphics with a Difference
Many of our clients remain loyal customers and have been for many years. Once you find a company that has outstanding customer service at its heart then you know you are onto a winner.
Event Organisers
For Event and Exhibitions Organisers you need look no further for all your Signage needs.
We have many years' experience and have worked in many venues across the UK. Be it freestanding directional signage, feature stands or hanging banners Bang On Graphics can help you.
Our full service covers every aspect from recommendations through to installation and those last minute onsite extras that always come up!
We thrive on going that extra mile to ensure your event looks its best; your successful event is our happy client.
Shell Scheme Exhibitors
Let us take the worry and hassle out of the production and installation of your exhibition graphics.
We'll be on-site during the build- up of the exhibition so we can offer you any assistance that you might require. We have solutions for every budget. If you know exactly what you want we will deliver; equally, if you are new to exhibiting and want some help, you need only ask.
Tension Stretch Face Boxes and Lightboxes
Built to any size and specification to suit any application.
Whether that be freestanding or floor mounted, and can be finished to your corporate specification by powder coating. Dye-sublimation printing and finishing to any spec and size required.
Stand Design and Build Contractors
Having worked alongside award winning Design Agencies and Contractors to create superb looking stands over the years, Bang On bring the experience and expertise to bring your clients designs to reality.
Our focus here is following your brief and advising on the use of materials to create the desired effect within budget. Many of our clients are long standing with whom we have built successful relationships on many varied projects.
Find out how we can help you today
Call us on
+44 (0)121 788 6530
Or email:
info@bangonltd.co.uk