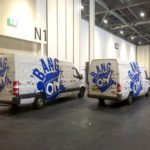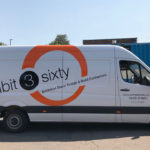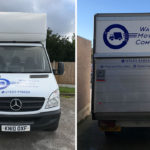 Effective vehicle signwriting
If you want to align your business with 21st century marketing, you need vehicle livery.
Offering low costs per impression for high impact branding, this type of advertising is ideal for small businesses who need a cost-effective way to reach their target audience.
If you don't want to be just another business with a generic white van, vehicle signwriting can differentiate you from the competition and keep your business front and centre.
Highly cost-efficient
One of the best, cost-efficient ways to create a strong brand identity, vehicle wrapping makes the most of what is an under-utilised advertising real estate. Now imagine pushing that out to your target audience 24/7 – whether you're parked outside a client's house or on the move. Whether you choose a durable vinyl wrap or decals that shout out your contact details, your mobile advertising goes where your shopfront cannot.
Whether you have a company Smart car or a fleet of vehicles from motorbikes to lorries, you can get your vehicles signwritten.
Head-turning vehicle graphics act like moving billboards and will draw potential customers' attention to your branding wherever they see it. 
Whatever your Livery needs, from a simple contact telephone number to a full vehicle wrap, we can help you. Whether a temporary magnetic vinyl, or long-term cast gloss vinyl, there is a vast array of options available from our Midlands base. Call us for advice; we are here to help.
Find out how we can help you today
Call us on
+44 (0)121 788 6530
Or email:
info@bangonltd.co.uk