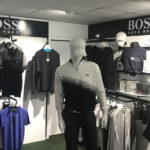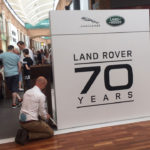 Point of Sale with Impact
Bang On offers a range of services and graphics production for the whole retail industry.
We provide creative and technical input to maximise impact whilst being sympathetic to the budgets and general commercial considerations. Our in-house experts offer a wealth of experience delivering tailored solutions.
Whatever your requirement, Bang On has the solution for you: point of sale displays, LED light boxes, window graphics, floor graphics, digital wallpaper or retail signage. Modular tension fabric displays of any size as light boxes, or unlit displays for a more interchangeable solution, allowing you to replace graphics economically and with ease can also be produced to your specification.
Whether you need to update your décor or increase the privacy or your office, our digitally printed window graphics provides you with an attractive solution to your window signage requirements.
From full or partial window graphics printed in full colour or colour vinyl, shops or office window frosting, one-way film giving you a unique approach to your window without comprising the viability, our team of designers provides a bespoke service to help you get the most from your windows. We can discuss with you your requirements and specify the most appropriate materials, design and size that is best situated to the area or media it is to be positioned in.
Find out how we can help you today
Call us on
+44 (0)121 788 6530
Or email:
info@bangonltd.co.uk